Scuba Diving
St. Thomas and St. John, USVI

SATISFY THE URGE TO DIVE…
And call us at 340-626-URGE(8743)
Package 1 (includes 1 tank per guest)
$325.00 with rental gear
$315.00 if you have your own gear
$135.00 additional for a refresher dive
$165.00 additional for Wreck of the Rhone (passports required)
*Must be reserved at least (7) days prior to diving. These are intended for individual use only and cannot be split between divers. Packages are for certified divers only. Prices are subject to change at any time.
Please call 340-626-8743 and ask one of our friendly staff about pricing for customized dive trips.
* 48 hour cancellation policy
* Please note that all dives are subject to an additional per person $3.00 fuel surcharge and $1.00 National Park Fee.
Our daily dives are scheduled with the following itinerary…
Departure time is at 10:00 from Cruz Bay or Redhook Depending on demand. We will take you to an amazing five site near either Lovango Cay or Christmas Cove. The commute time is between 20-30 minutes depending on sea conditions. Each dive will last the duration of 30 minutes maximum, again depending on many variables. From here snacks and beverages will be served and a unique site seeing your lasting approximately 30 to 40 minutes will follow exploring the cats and bays of the beautiful Caribbean islands. The trip will conclude at approximately 12:30 pm.
Our inventory consists of the following:
Fins, mask, snorkel
Buoyancy control device with low pressure inflator
Regulator with alternate air source and submersible pressure gauge
Wetsuit
Timing device, depth gauge and compass
Knife/diver's tool
Slate and dive table
Two surface signaling devices

one audible (whistle, air horn, etc.)
one visual (inflatable surface tube, flare, signal mirror, etc.)

Weight belts, weights and tanks (provided)
Pocket mask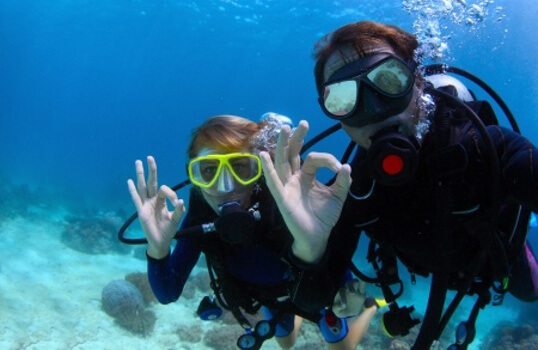 ---
WE ARE EXCITED TO BE YOUR 'ONE STOP SHOP" TO MAKE YOUR VACATION THE BEST VACATION EVER…
We are excited to make this aspect of our excursion more available as demand increases and thank you for your patience throughout this process. Please let me know if you have any additional questions.